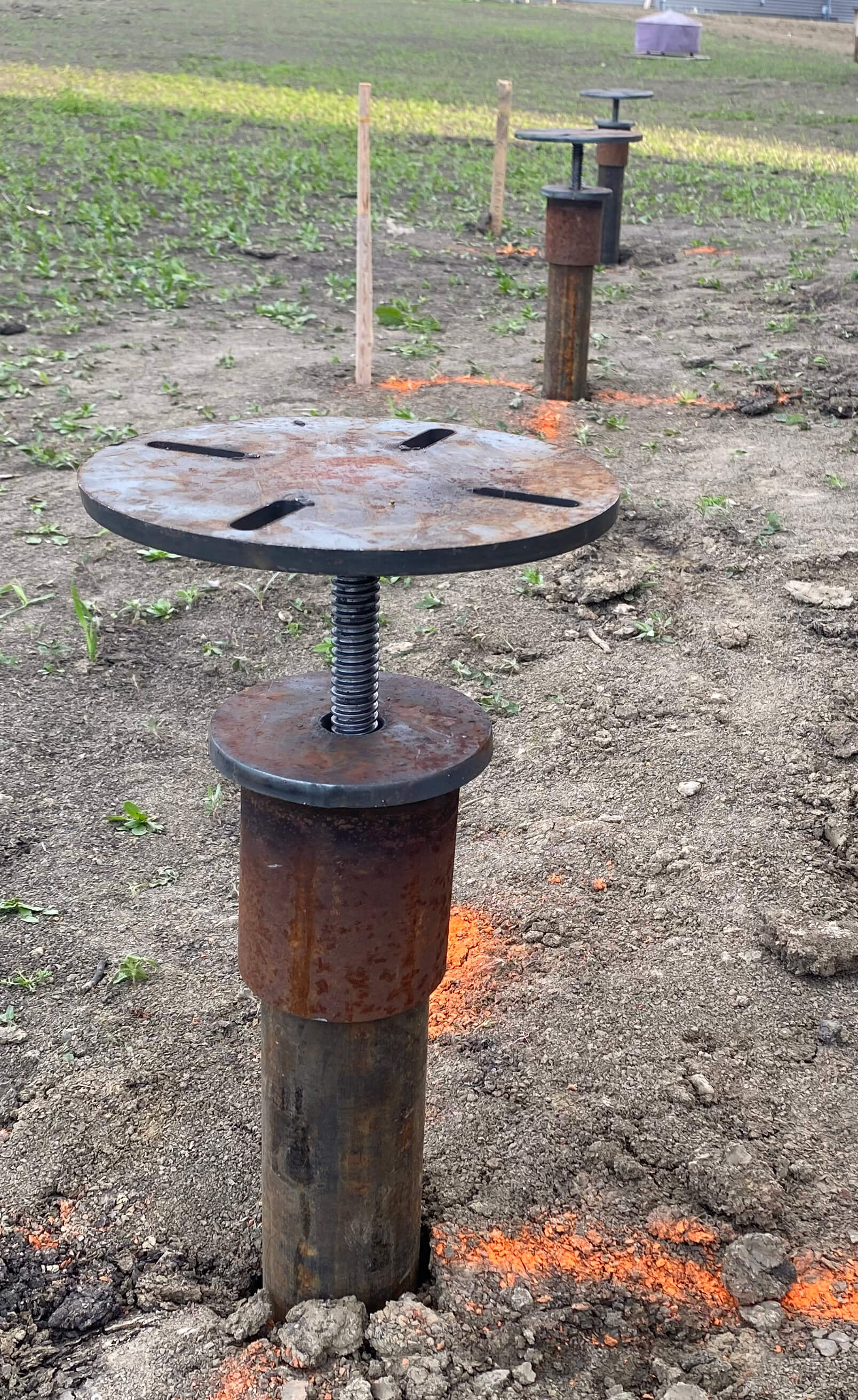 Are Screw Piles Any Good?
Auger-installed screw pile foundations have become the new standard in Calgary for many building applications. Traditionally concrete piles were the foundation of choice. This has changed. And with screw piles being more stable and cost effective it is easy to see why.
How long do screw piles last?
Helical screw piles can vary in quality from one manufacturer to the next. However certified screw piles can last between 50 – 75 years depending on soil conditions. This is because certified piles have to meet the criteria set out by the CCMC. With certified piles required to have corrosion control measures as well as be installed by approved installers, it's understandable why they can last so long.
Are screw piles prone to frost heaving?
If the correct screw pile is used for the application and those piles are installed by an approved installer, frost heaving is not an issue. Unlike concrete piles which commonly have problems with frost heaving. This is because concrete piles often develop cracks at the frost line. These cracks allow moisture to penetrate the pile. This moisture then freezes and expands lifting the concrete and the structure it is supporting. Screw piles are made of welded steel tubes which can't crack. As long as a screw pile's helix is anchored well below the frost line during installation, frost heaving does not affect them.
Screw Piles vs Concrete
There are several other advantages to using helical piles vs concrete piles. The greatest advantage is the mess. Concrete piles require holes to be drilled in the ground. The fill created from this excavation takes extra time and money to deal with. Screw piles are non-invasive to have installed and there is no excavating required.
Additionally concrete footings need to be left to harden after being poured. Concrete piles should be left for at least seven days to harden up enough to begin building your project. Screw piles can be built on immediately after installation is completed. When properly installed screw pilings do not disturb the soil, this means there is no settling or movement afterward.
Because of these advantages screw piles are the more reliable and cost effective option over concrete. 
We make it easy
Torsion Screw Piles makes it easy to have screw piles installed. Depending on the number of piles needed, installations are often done in less than an hour. Torsion has developed a reliable installation process over the years. This is why customer satisfaction with Torsion is so high. Contact Torsion Screw Piles Ltd. to learn more. 
Call Now
(403) 312-1222